ATAC Global's leadership is comprises both public and private sector professionals. These individuals are accomplished and proven in each of their respected areas expertise. The leadership is driven by combined initiatives of teamwork, integrity, moral and ethical principles. The ATAC company portfolio consist of numerous departments internationally: Maritime Counter-Piracy, Oil and Gas, Anti-Poaching, Cruise Line Security, Vulnerability Assessments,  Land – Sea Operations, and Corporate International Security.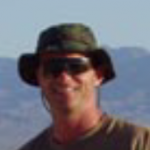 Tom Clarke, Chairman and CEO
Tom Clarke excels in areas of team leadership for private operatives focusing on specific tasks, each task requiring a specific skill and mindset. He is extremely proficient at seeking out the qualified and properly appointing those with certain skill sets to organize international corporations in structuring and executing rapid resolutions to enhance their objectives and security.
Tom designed and conducted sleep deprivation protocol for rapid advancement of learning methods for time-sensitive training demands and developed sleep deprivation courses for accelerated learning and vulnerabilities encountered during breaking points of captivity. He developed and instructed unconventional warfare resolutions for numerous elite units, agencies and private contractors. Tom specializes in small arms, edged weaponry and the physiological aspect of unconventional mental warfare. His field of expertise includes previous head of security for prominent families, which covered international transportation and leading the private Diplomatic Protection Unit transportation. Tom is a range master in the following: Pistols, Shotgun, AR-15/M16, AK-47, M1a/M14, Sub gun Uzi and MP5, Advanced Tactics, Team Tactics, CQB, and others.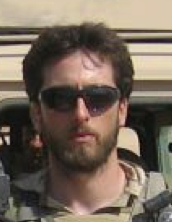 Rico Ebetino, Chief Operating Officer

As a former Navy SEAL with close to 9 years' experience in the most elite military unit in the U.S., Rico now serves as a private Marine Security Contractor to commercial merchant companies such as Maersk Lines Ltd. in the Horn of Africa/Arabian Sea region.
In addition to his Basic Underwater Demolition SEAL Training and his SEAL Qualification Training, Rico holds a B.S. in Aeronautical/Astronautical Engineering from Purdue University. Rico was instrumental in the USN UAV, Drone department with many combat missions.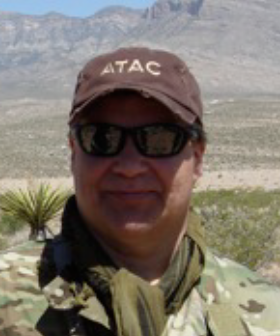 Lenny Bolton, Firearms Instructor and UAV-Drone Engineer.
Lenny is a range master in the following: GLOCK, 1911, SIG, Beretta, AR-15/M16, AK-47, M1a/M14, M40 and M25, Sub gun Uzi and MP5. Expanded knowledge base with tactical training including Advanced Tactics, Team Tactics, CQB, Sniper and Counter Sniper, as well as Camouflage, Concealment, Urban and Suburban Hide Construction. In addition to training operatives for anti-piracy, Lenny is also the UAV-Drone department head.
Terrance Brennan, U.S. Coast Guard – Maritime Operations

Maritime Law Enforcement Chief Warrant Officer3, Enforcement Division Sector LA/LB. ICS Liaison Officer Sector LA/LB, Boarding team 3 Executive Officer. Maritime Law Enforcement, Tactical Law Enforcement San Diego. Counter-Narcotics/Immigration Training Officer. Port Security Sector New Orleans. MTSA, Container, and Facilities Inspections. Port Security Specialist, at Naval Coastal Warfare, Harbor Defense Command Unit-114, Coast Guard Det. Security/Weapons Section. Vulnerability assessment, Planning, directing, and supervising FP/AT countermeasures, reaction forces, convoy escorts, and damage control, to include host nation forces. Boarding/ inspections of ships, cargo containers, and oil storage and transfer facilities. Directed FP information flow and information tracking capabilities, Base Cluster Operations Center supervisor & Provost Marshal. Conducted refinery and chemical facilities vulnerability studies.
Captain Klaus Luhta, U.S. Coast Guard Licensed Master and Maritime Attorney
Captain Klaus Luhta is a U.S. Coast Guard Licensed Master and Maritime Attorney. He earned his undergraduate degree and a commission into the U.S. Naval Reserve Merchant Marine Readiness program from the United States Merchant Marine Academy at Kings Point, New York.  He attended law school at the Cleveland-Marshall College of Law, participating in their dual degree JD/MBA program.  Klaus has sailed around the world aboard all types of ocean-going vessels as a Deck Officer for more than a decade before coming ashore to practice law in the areas of maritime law and consumer litigation.
Klaus currently focuses his efforts in the areas of maritime policy, legislation, and regulation, both domestically and abroad, regularly serving as a delegate at the International Maritime Organization in London, U.K.
Note:  Complete leadership, staff list is available upon request.